Who is this Leif

Wahlberg anyway?
Well, I am a Swedish airplane driver who was born in northern Sweden during the war. I got my sights set on flying from a very early age and joined the Royal Swedish Air Force at age 18. I flew the SAAB 91, the North American Harvard, the DeHavilland Vampire, the SAAB A32 and the SAAB J29 and S29 while in the Air Force. After a few years, I transferred to SAS, where I flew the SE-210 Caravelle, the DC-8, all different models up to the -63, the DC-9, MD-80, DC-10 and Boeing 767. I was lucky to get my first command on a secondment to Transair Sweden, where I flew the B-727 to destinations in Europe, Africa and Greenland. I was also on loan to SAAB Aircraft during their SF-340 development and during the initial years of deliveries. After a stint back in SAS, where I flew the DC-8 again, I ended up flying the Boeing 767 and served as Chief Flight Instructor and later Technical Pilot on the 767.
SAS had a surplus of pilots in 1991 and I took leave of absence and joined Eva Air as a Boeing 767 line captain. I was on the initial Boeing 747-400 course and worked as Training Manager and Standards Manager in Eva Air. I was then responsible for IATA relations and I was holding a position as FANS Project Pilot. Eva Air has since bought a full FANS/GPPS/SATCOM installation for the 747-400 fleet and the first installation was completed in 1998. I have also served as Fleet Manager on the Boeing 747-400 and in 1998, I was appointed as Chief Pilot Operations and I was also flying the B747-400 as a Check Airman and Examiner. Later, in 2001, I was appointed Executive Chief Pilot Operations and spent more and more time in the office.
Well, as I was approaching retirement I asked for and was allowed to go back and fly the line full time again, with an occasional simulator session now and then.
Update September 2003: Since I have now reached the mature age of 60, I am no longer allowed to fly as a Commander on International routes. Instead I have been offered, and accepted, a position as Cruise Captain on the B747-400 in Eva Air. The job is very relaxing (and rewarding) and I am enjoying my newfound freedom immensely. I am also serving as a simulator Check Airman on the -400.
Update March 2006: Eva Air offered me a chance to become a simulator instructor on the B777. I happily accepted and I am now in transition training to the B777. Of course I also hope that the coming age limit change in Taiwan will give me chance to actually fly the B777.
Update March 2008: In September 2007 I joined Boeing/Alteon in Seattle. After initial training I went back to Taiwan and waited for an assignment. In February 2008 I was offered a B744 IP position with Alteon Korea in their Korean Air program. There are a lot of ex-EVA pilots here at Boeing and also at Korean Air, including my old buddies George Fay, Dave Morehouse and Willy Chang.
In 2011 I was offered the position as Manager Program Development at Boeing Korea. I worked with adapting the simulator profiles for use on an Ipad. I provided a lesson menu system and Hyperlinks to relevant material to make life easier for the simulator instructors. In 2016 Al Thompson gave me permission to do this work remotely, so now I connect to the Boeing network and upload my work to a server. The instructors run Comply365 on their Ipads and their profiles get synced to the server every day.
I also have a very special project close to my heart. While still in Sweden, I had the opportunity to fly Daisy, a classic DC-3, operated by Flygande Veteraner, The Flying Veterans, a non-profit organization that takes loving care of this old airplane.
New page: I have added a page showing off some of the aircraft I've flown. Aircraft.
I am also what some people call a computer freak. I had 19 computers in my apartment in Taipei, all operating together in a combined Novell/Win/Linux network. My first serious work with computers was on a Durango F-85. An Intel 8085 computer that could have 5 people working on it at the same time, a whooping 7 MB hard disk and a built-in, fully programmable high resolution printer. A marvelous machine for its time. Sorry to say, the people who built it suffered from the Benz syndrome and priced themselves out of existence just before the PC boom. More about that on another page. Another interest is HP calculators and computers. A good friend of mine, Dan Bellander, is showing off his collection of HP handhelds at his site, much to my envy. Instead of trying to match him, I have decided to help him in his quest. If you want to get rid of your old HP handheld, drop me a line.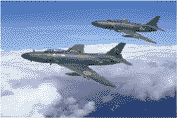 SAAB A32A, 1963-1964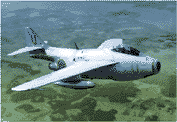 SAAB J29F and S29C, 1964-1967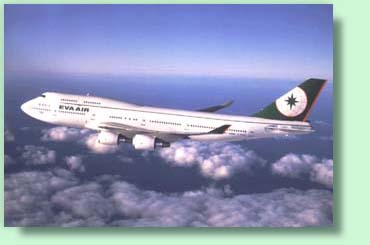 EVA AIR Boeing 747-400, 1992-2005
---
Last updated 2020-04-20 11:18:32 +0800